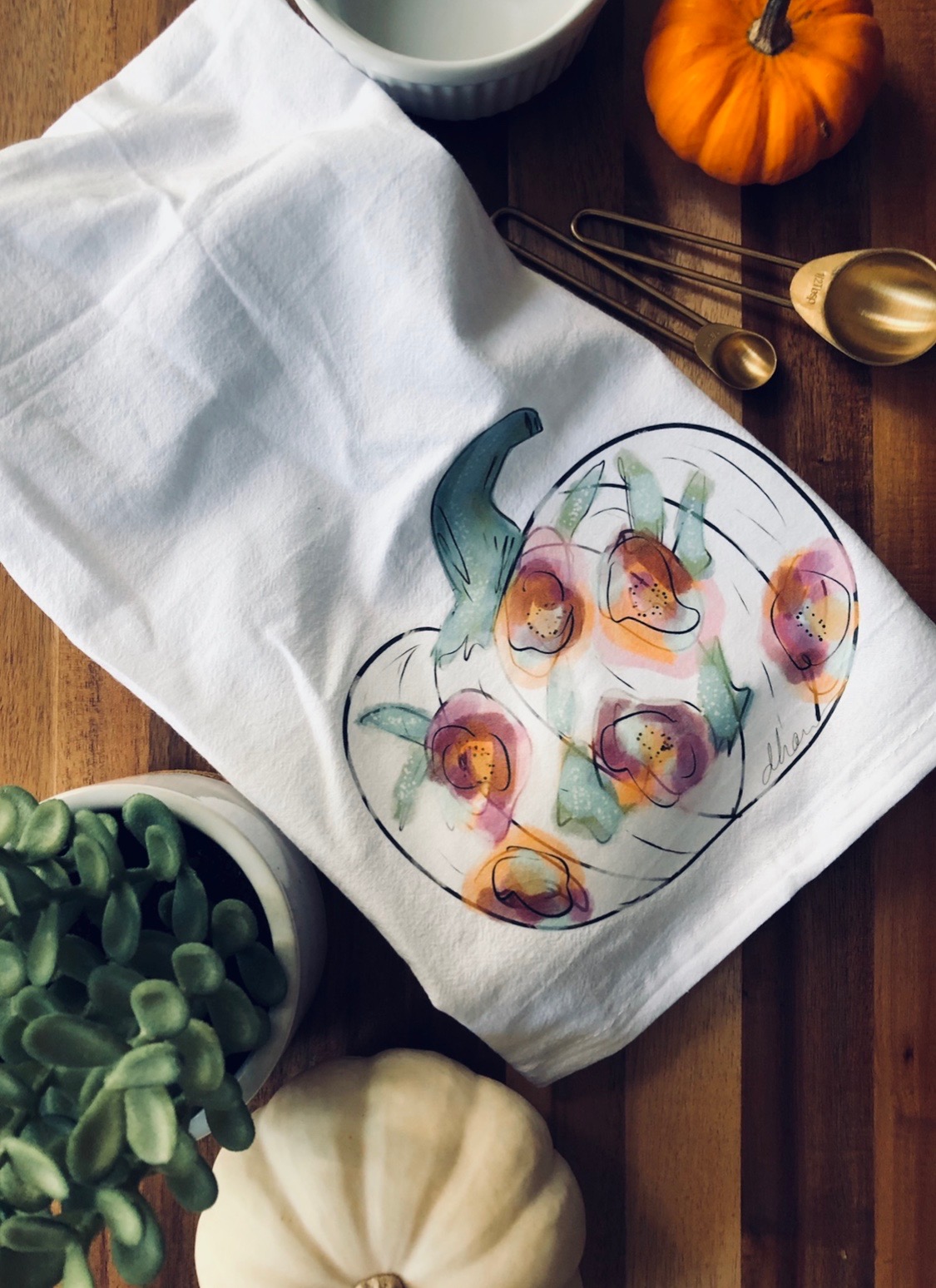 Floral Pumpkin Tea Towel
The crisp air, the yummy smells and the warm colors — that's not all fall brings !
The FOOD is amazing during the seasons! Life is short so buy tea towels for every occasion —
Your kitchen will thank you
Tea towels are super soft , absorbent and wash up perfectly !
30 x 33 in size ( wow that's big ! )
These make a fabulous gift !
100 % cotton
Normally ship within 7 business days